The Biennale of Women In Art is an international art event that aims to showcase the work of women artists, highlight their contributions to the history of art, and provide a space for dialogue and debate in order to demonstrate and gain recognition for their contributions to the art world today. The objective of the Biennale of Women in Art is to continue and amplify the movement, already initiated by various actors around the world, that contribute to establishing greater gender parity in art. The zero edition of the Biennale (prototype edition) will take place in Brussels, will last two weeks, and will focus on Belgian artists (or artists living in Belgium). The Biennale will take place in the first semester of 2024. We will showcase 15 contemporary women artists, 10 performing artists and 10 artists from the Renaissance period.
The selection of the artists has been made by a double committee early 2023: the scientific committee and the citizens committee.
The Biennale needs your support! If you wish to donate to support us, click here. If you wish to join us as volunteer, don't hesitate and contact us by email! We're always looking for motivated individuals willing to join our cause!

Important note: Originally planned in October 2023, the Biennale has been postponed (due to logistical reasons) to early 2024. Final date will soon be defined.
BIENNALE SPACES & ACTIVITIES
AMBASSADORS OF THE BIENNALE
The Biennale of Women In Art is proudly supported by precious ambassadors of our cause. We are happy to present to you Annie Jungers (sculptor) and Anna Toumazoff (social activist).
Trained as a graphic designer and illustrator at the Institut Saint-Luc in Brussels and former art directrice for various international agencies, Annie Jungers is today an accomplished sculptor. The Biennale of Women In Art is proud to have her as ambassador.
With a degree in Law in her pocket, Anna Toumazoff is a social activist, whistleblower, and influencer known for her feminist fight against sexual violence and abuse. Since fighting gender inequalities is at the heart of the Biennale of Women In Art, we're very proud to have Anna as ambassador.
CALL FOR ARTISTS (closed)
25 EXHIBITED ARTISTS +
10 PERFORMING ARTISTS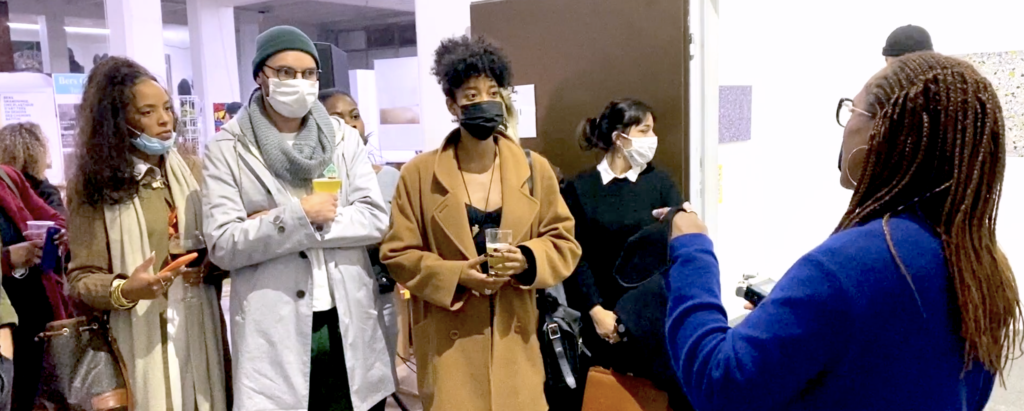 You are an artist? You live and work in Belgium? You're a woman (or you identify as female and/or non-binary)? You do visual arts, plastic arts, paintings, scultpures? Or you do art performance? Apply now to be part of the Biennale of Women In Art!
Why Belgium only? We want to bring big change without borders and WIA's DNA is clearly international but the Biennale of 2024 will be for us a test-edition, which is why we call it the Zero Edition. This means starting small and being focused. So focussing on women artists from Belgium is, for us, not a limitation, but just a first step.
All applications will be studied and carefully looked at by a double selection committee: one composed of art experts and one composed by citizens.

The call for artists is now closed. Thank you to all the artists who sent us their applications.
The selection process is quite long due to the great number of applications and the amazing quality of the proposals we received. All applicants will receive news from us very soon as we're approaching the very final selection!