how many women artists do you know from the renaissance period?
Everyone has heard about the Renaissance period and what it represents in the Arts… and everyone has either learnt or at least heard about famous painters, sculptors, artists, of that period. They are often refered to as the "Old Masters" (Leonardo da Vinci, Michelangelo, Albrecht Dürer, Caravaggio, Rembrandt, etc.). Suprisingly, it seems like it takes to be a male to be a Master.
Were there any female Renaissance artists?
Actually, there were. And there were many great women artists. Such as Artemisia Gentileschi, Sofonisba Anguissola, Lavinia Fontana, Catharina van Hemessen, Clara Peeters, Judith Leyster, Fede Galizia, yet quite unknown to most people? And we can't blame anyone for not knowing them, as the History of Art has quite forgotten them.
Women In Art in the street wishes to repair this injustice by offering to the public an immersive artistic and musical nocturnal exhbition in the streets of the Commune of Ixelles (Brussels, Belgium). Through this original projection (outside the walls of museums), we wish to contribute, on our scale, to the rehabilitation and cultural recognition of the many women artists omitted from art, history and general culture courses. Women In Art in the street will take place on the 11th and 12th of December 2021 from 17:00 to 22:00, in Brussels, Belgium.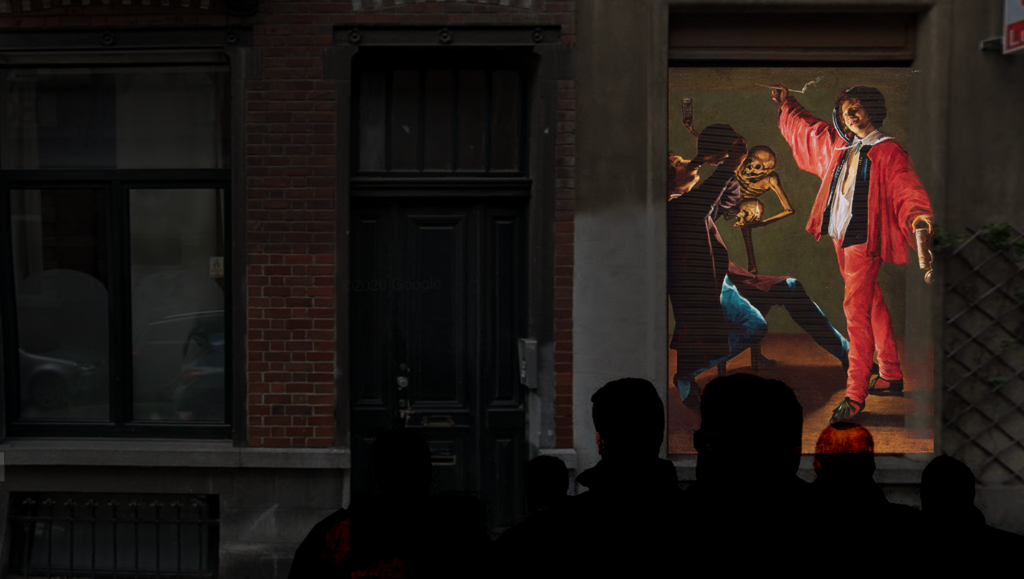 PRACTICAL DETAILS
Date : 11-12th of December 2021 – from 5 pm (17:00) to 10 pm (22:00)
Event page:
Register
Location : The projection will take place in the Rue Sans Souci of the school No2 and 14 and near the Ixelles School of Arts, the Ixelles Museum and the Ixelles Library. As a place of culture, art and education, this district of Ixelles (Brussels) is the ideal location for the Women In Art In the Streets project.